AOTEAROA'S ANNUAL HOME OF UNDERGROUND MUSIC & CULTURE
Mission Statement
To aid the growth of music and art across Aotearoa and the world. To bring happiness and connection to our wider international family and on our own shores. To build a community that thrives in strength and creativity and trains its focus and the focus of the future generations that follow it on sustainable, safe, EPIC parties.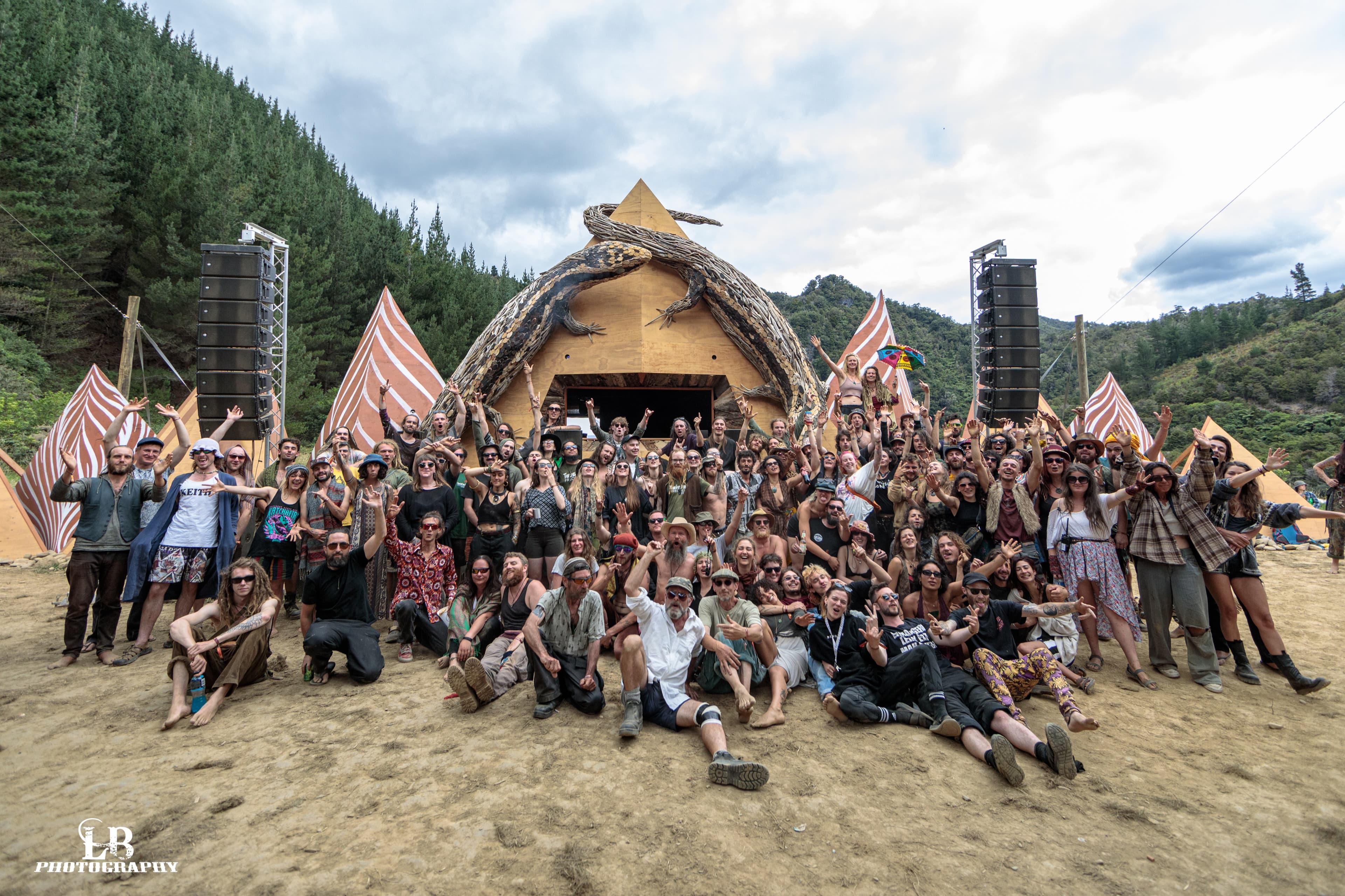 Who We Are
The Twisted frequency whanau is made up of a massive range of people from all walks of life, Although the festivals roots are in "Psychedelic" culture, since day one we have intentionally played host to an enormous variety of scenes/crews/styles of underground music and art, This twisting of the frequencies has lead to an amalgamation of grass roots cultures, a mega collective of collectives converging in one space annually with two important effects: The flourishing of creative seeds that have surely been planted at Twisted and then blossomed beyond it in the real world, This has also resulted in a wider connected community of amazing people who are now deeply entwined in each others lives. For the Twisted team it is these connections that are one of the most important and central goals of producing this event. Since the dawn of mankind festivities of music and art were the bonding events that CAUSED culture and then allowed it to grow and by extension achieve the incredible feats has it today and it is with this in mind and the strength and support that is felt by being nurtured and held by your peers that we continue to push on and grow.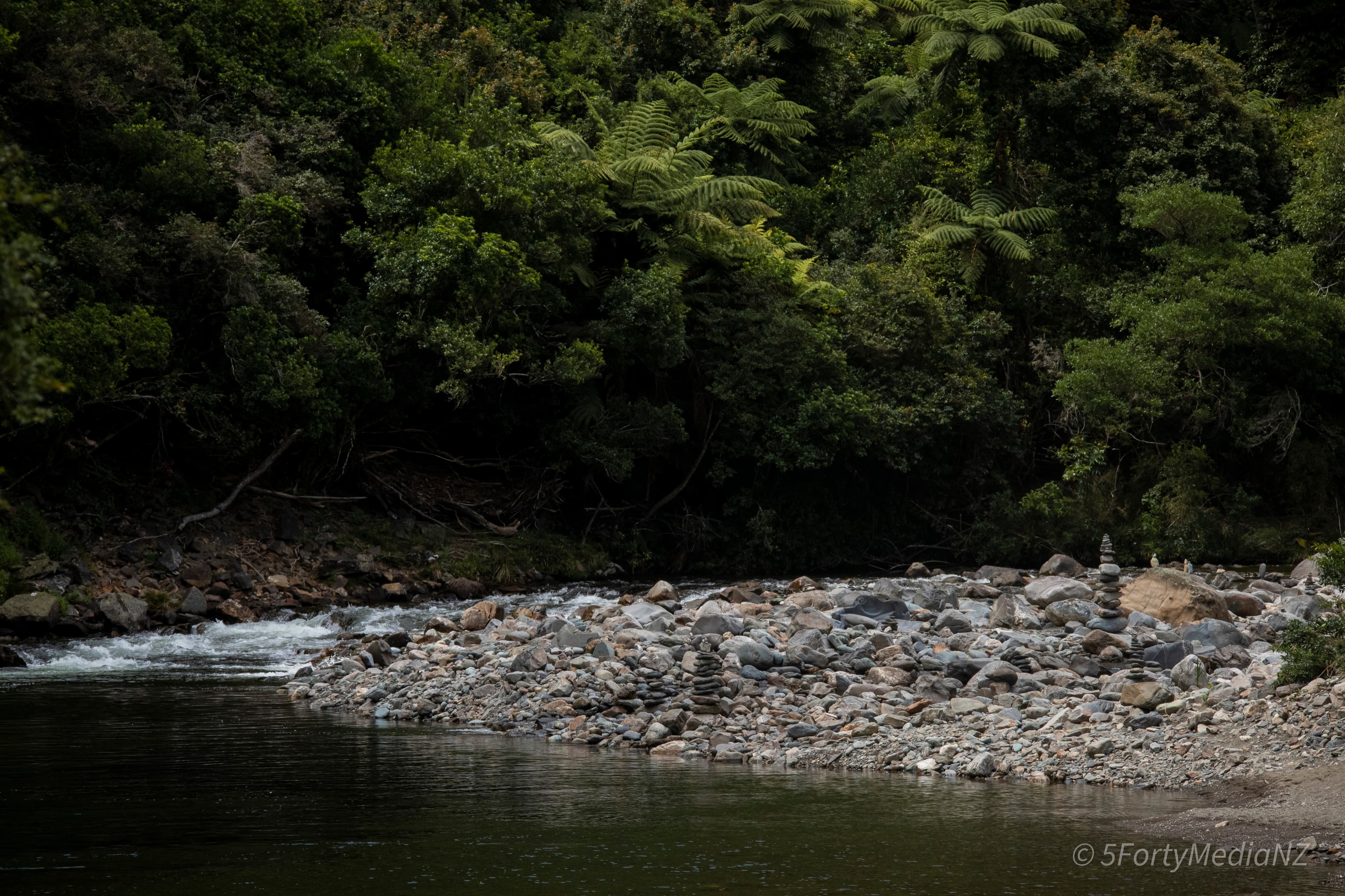 Where It Goes Down
We are lucky enough to call the Cobb Valley home, this spectacular glacially carved valley has a rich history, providing space for party goers to dance through the night for generations! As well as being the final location for our predecessors and renown NY festival "The Gathering" the Cobb has had a long standing presence in the Aotearoa underground music scene, hosting countless doofs of all shapes and sizes. Location plays a major role in the experience of attending outdoor parties and the Cobb is seemingly formed FOR this purpose, With a gorgeous river, surrounding native bush, and glorious views as well as a tiered landscape that lends itself perfectly to provide defined areas for multi zone parties all nestled on the edge of the beautiful Kahurangi national park. For Kiwis and travelers alike the entire Golden Bay/Tasman region is a wonderland of adventure and has countless spots that should not be missed. Make sure you plan a few days either side to soak up that natural splendor.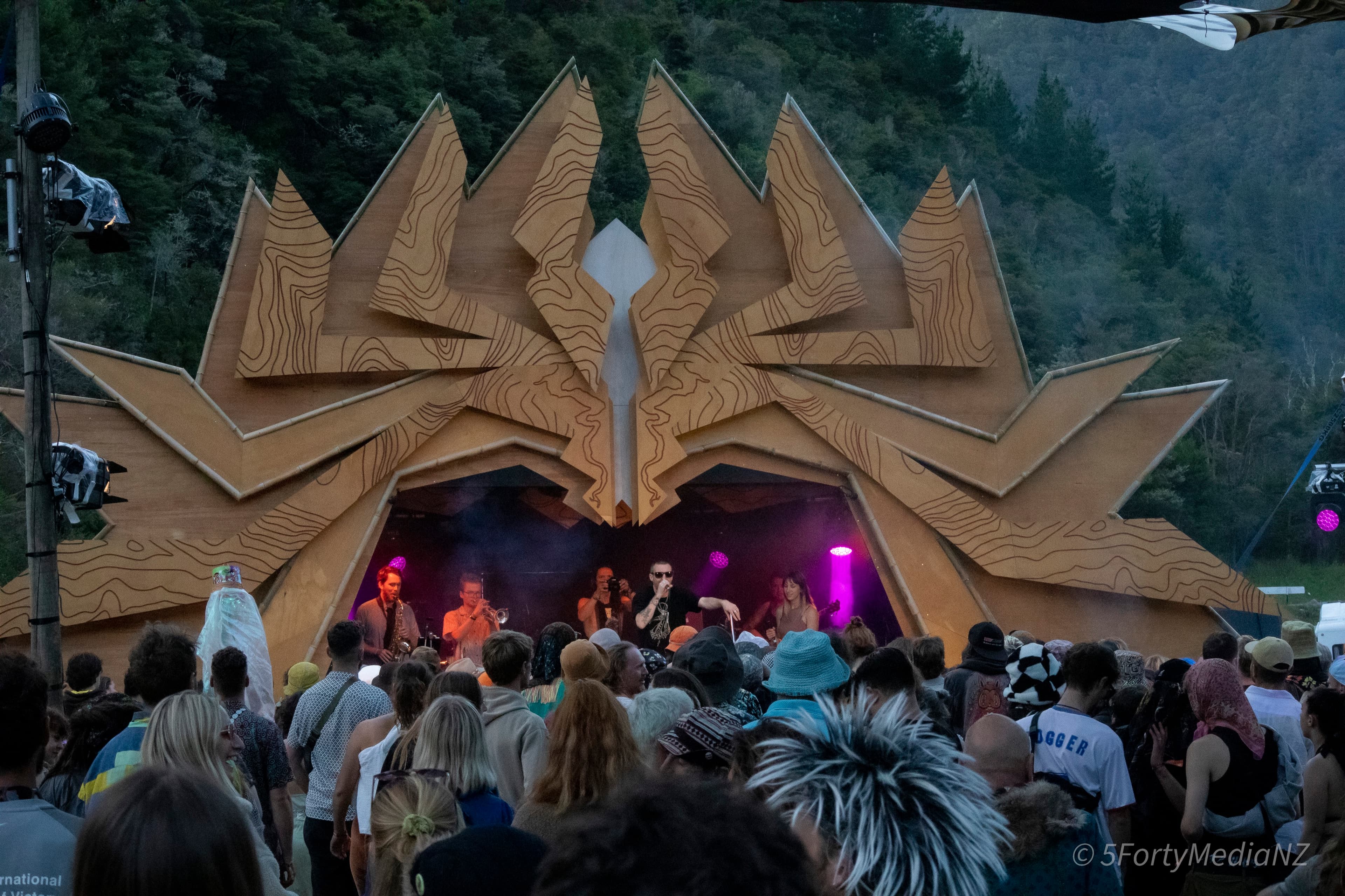 What We Are About
First and foremost music is a major part of this event, The universal language of rhythm and dance has resounding effect on every person it touches, bringing bliss and offering an escape from the hustle and bustle of everyday life. We are proud to be facilitating, sharing and encouraging music across the board - From psy-trance to folk, metal to dubstep, rock to techno and everything in between, The Twisted Frequency booking management team are committed to ensuring diversity is being observed across every aspect of the line up both physically and metaphorically. While we are renown for booking huge international and Kiwi acts, we strive to engage up and coming acts and giving them a platform to share their creations with the world and provide an opportunity for artists to meet and collaborate, We are doing our best to ensure extra care is being given to bring in artists from a diverse range of backgrounds as well, helping to bridge the gap in the music scene by intentionally working on a balance of gender, race, background and style. Art is core factor that has been present from the beginning and makes up the colour and shapes that we enjoy throughout the event. We employ all sorts of practitioners to make this happen and host our own gallery space offering a chance for emerging and established visual artists to share their work. Graffiti and mural artists are painting around the clock during the fest to showcase their skills live and in person. Sculpture has also become a central element, with a team of artists working for months prior to produce our famous totem animals that guide the vibe for each new iteration. Another form that is deeply woven into the Twisted Frequency experience is Circus arts, With a good chunk of the movers and shakers that make this event possible being committed performers and dabblers in the fire/flow, You will find around every second corner someone honing their skills or showing off their incredible talent, Workshops are run every day across a range of disciplines so no matter what your flavor there will be some flowmies you want to meet! Don't miss the Twisted Cabaret, an annual showcase of the fire and flow communities insane talents! Alongside daily yoga sessions where attendees reconnect with their bodies and shake off last night dance floor aches and pains we invite a raft of presenters and keynote speakers to initiate conversation and intentional thought. Music producers share their tips and tricks, Local political figures share their vision for a greener future for our country and we are often privileged to hear from tangata whenua, the original caretakers of Aotearoa (New Zealand) These are just a few examples of the kinds of knowledge and kōrero that you can expect at Twisted Frequency workshops as well as crafty creatives sharing their passions with the world.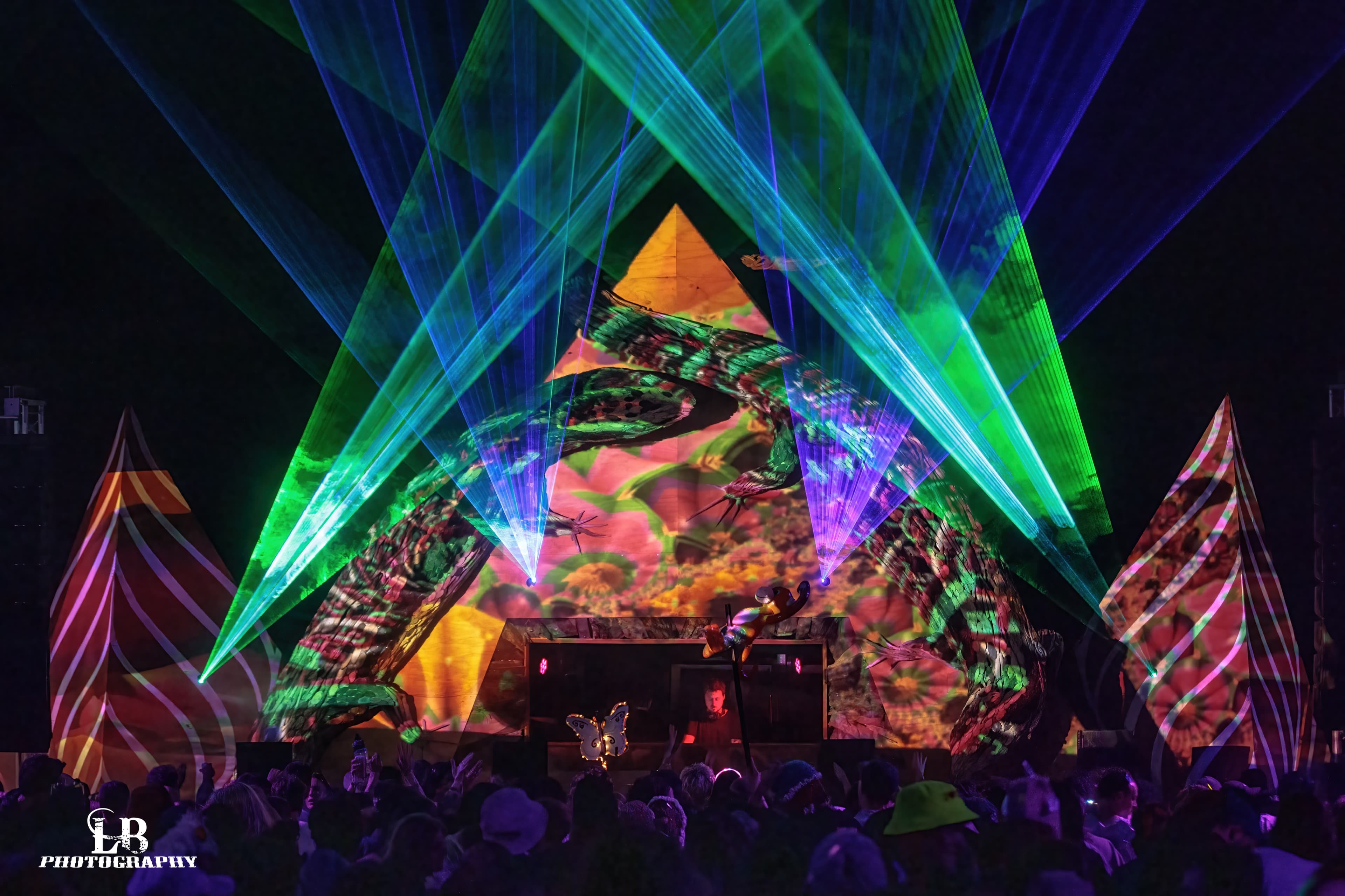 How It Goes Down
Sustainability
The Twisted team is committed to making this event as sustainable as possible and reducing the impact we have on Papatūānuku. In Māori tradition, Papatūānuku is the land. She is a mother earth figure who gives birth to all things, including people. Trees, birds and people are born from the land, which then nourishes them. Our dedicated crew spend a great deal of time and energy to do our best to ensure the land is left as we found it, we are constantly working on improving our impact on the planet aswell. We ask festival goers to join us as we expand on this initiative by cutting down emissions where possible, improving our waste management and spreading the message. This whakatauki (Maori proverb) encompasses our belief that we are part of nature and not above it: "Te toto o te tangata he kai, te oranga o te tangata, he whenua, he oneone" – While food provides the blood in our veins, our health is drawn from the land and soils.
Consent
Consent is a core principal of Twisted Frequency: Every party goer is responsible for upholding consent culture at all times. Anyone found to be seriously breaching consent will be expelled immediately from Twisted Frequency Festival to ensure the safety of everyone onsite. This expectation is upheld consistently for ticketholders, volunteers, crew, outsourced organisations (i.e. Security, Market vendors), friends and family. Facing this issue head on is Ngā Kaitiaki who are deeply connected and welcomed by the Twisted Frequency family, A group born out of the underground festival scene after seeing a major need for change,They have taken it upon themselves to enlist guardians and provide a mitigation/active process for anyone that has received any form of abuse.
Diversity
We firmly believe in the power of diversity and inclusion within the music industry. We recognize that gender and race diversity are not just buzzwords; they are essential elements that enrich the cultural tapestry of music and promote creativity, innovation, and unity. Across our crew rosters and our lineups we are always looking for opportunities to improve on this. We have a unique place in the underground scene here in Aotearoa and we want to be sure not to take that lightly, In an industry that has historically been dominated by certain voices, it is crucial to dismantle barriers and create a platform where artists from all backgrounds can thrive. By fostering gender and race diversity, we open doors to new perspectives, stories, and experiences that broaden our collective journey in music and art. We strive to amplify the voices of underrepresented artists, providing them with a platform to share their unique talents with the world. By doing so, we hope to inspire future generations and encourage aspiring musicians, artists and people from all walks of life to pursue their dreams fearlessly.
Safety
We want our whanau to have the best experience possible and prioritize self-care. We encourage you to communicate with your friends and camp crew, letting them know your whereabouts and how you're feeling. Introduce yourself to your camp neighbors and embrace the friendly atmosphere. Listen to your body, taking breaks and cooling down to avoid dehydration and heat exhaustion. Stay hydrated by keeping a water bottle with you at all times. Lastly, give your body the sleep and nutrition it needs to sustain your enjoyment throughout the festival.
Psy Care
The folks at Psy-Care NZ have been an integral part of shaping culture and practice of underground outdoor festivals in NZ. We have seen this beautiful crew grow and evolve at an astounding rate and never stray from their mission of making parties safer and offering their love and support for anyone who comes their way. Twisted Frequency is massively appreciative of their incredible contribution. It's hard mahi this stuff, but hugely important to keep our community safe - which is top priority. The biggest of love to this wonderful crew of caring humans, we are so grateful for your energy, skill and compassion to support our festival communities.<3
Ngā Kaitiaki
Ngā Kaitiaki is without a doubt a hugely important contributor to safety and harm minimisation in the wider NZ underground scene. Their vision has been the same since day one, to encourage and implement a system where people feel safe and heard. We are deeply thankful for all of the difficult but essential mahi these legends have been doing.
Know Your Stuff
KnowYourStuffNZ are the truly legendary folks we want to give a massive Shout Out to, returning to this year's festival. They do absolutely crucial work and we are so grateful for their huge contribution looking after festival/gig communities. The legalization of drug checking in Aotearoa has allowed KnowYourStuffNZ to become more present and available to more communities than ever. The biggest of ups to this amazing organisation, we are sooo appreciative of what you do to keep people safe. 🙏
Security
Our security team are hand-picked, kind, loving individuals who are here for you and your safety. These individuals are vigilant at watching for harm that can occur at outdoor events.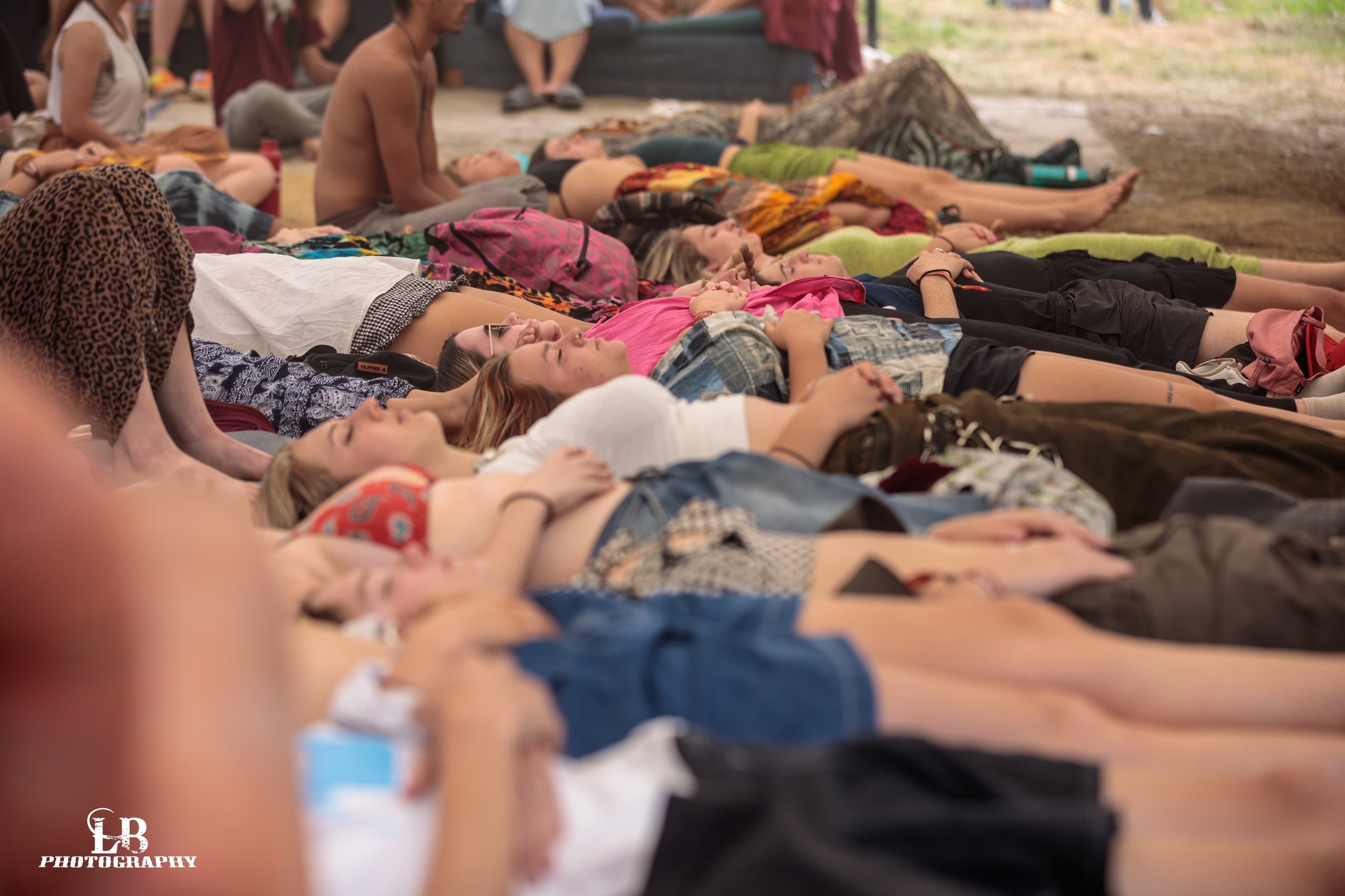 Why We Do It
Community, Connection, Culture - We truly believe in the transformative nature of outdoor music festivals. The effect that they can and have had on people is immense and has been the savior of many a lost soul. Through these events bonds are forged and creative passion is found and fueled in a way that is difficult to measure. These gatherings offer a unique freedom of expression and often leave behind an afterglow of profound joy as well as forging memories and friendships that last a lifetime. We feel it is our duty to protect this vital experience and build it into something that new generations can enter with safety, kindness and acceptance at the forefront of their experience.